A tri-national network diagnosing and improving quality of life of patients with rare diseases
RARENET is a French-German-Swiss cross-border cooperative project. His first objective is to improve the management and health of patients with complex rare diseases. Bringing together reference centres for rare diseases, universities, research centres, and patient support groups, RARENET offers a platform for the education and interaction by directly linking clinical treatment to the needs of patients. It provides resources such as patient information sheets, seminars, and training sessions for a greater level of information for health professionals and the general public.
Read more
Oro-dental rare diseases and rare autoimmune diseases
In Europe a disease is defined as rare when it affects fewer than 1 in 2,000 people, however in total several million people are affected by rare diseases. The RARENET network brings together researchers, heath professionals, and patient support groups. Together RARENET concentrates on two types of diseases: rare diseases causing oro-dental anomalies (alterations in the number, shape, size, structure, eruption, and/or resorption of teeth) and auto-immune diseases including lupus (frequently affecting young women) or vasculitis, an inflammation of blood vessel walls.
Read more
Recent news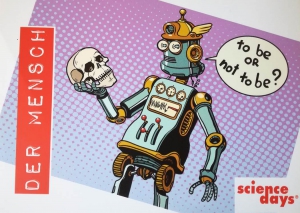 "French-German smile":
Learn about rare diseases and the work done by our hospitals/research centres by participating to fun and instructive activities!
WHEN?
The 19th, 20th and 21st of October
From 9am to 5pm
WHERE? 
Stand RARENET in the Arena
Europa-Park-Straße 2
77977 Rust
Germany
RARENET était présent à la médiathèque Malraux de Strasbourg du 13 au 15 octobre pour la Fête de la Science et a accueilli près de 300 visiteurs !
Follow us on Facebook